In order to choose a system that perfectly meets your automation needs, it is important to clearly understand the following points:
1. Size of your house:
Of course, the size of your home will depend on which home automation system you need to choose. In the case of a large 2-bedroom apartment, the basic need for automation can be as simple as controlling lighting, heating/cooling, and entertainment systems.
You can opt for home audio installation & outdoor surround sound speakers at SCV Audio Video company.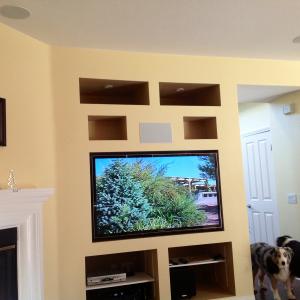 On the other hand, automation and control for larger luxury homes will include systems that are scalable and compatible with third-party peripherals. Additionally, automating a large home requires smart light sensors, motion detection, smoke/fire detection, and temperature sensors that activate devices such as lights, sprinklers, thermostats, and IP cameras, among others.
2. Number of house subsystems to be controlled:
The settings needed are only to control lighting and heating in the home unlike an integrated home automation system capable of controlling lighting, door/window sensors, multi-room air conditioning, external/internal security, blinds, and remote monitors for windows and alarms. (smoke, fire, and leak detection).
When you have a clear idea of the number of devices you want to automate, you can eliminate decisions that cost more than your budget and are more complex to meet your needs.
3. Number of devices that control your system:
If you want to remotely monitor your home and access theft or an emergency, you need to choose a home automation system that can be controlled not only with the remote control and internal control panel but also with other devices such as smartphones, tablets, and laptops, etc.