The seller/exporter in the country of origin will demand the payment in foreign currency for the import transaction. This may include the exchange of local currency into the acceptable foreign currency as required by the exporter/seller.  An importer is required to arrange approval of foreign trade license.
An import request or indents with the exporter or export service provider must state the product details including the price, quality, numbers, sizes, and quality of products, product specifications, packaging instructions, and payment options.
Payment Agreement
There are multiple options of payment terms and conditions. However, the exporter usually has the last word in this regard. Once the importer and the foreign suppliers agree to the terms, the exporter raises a letter of credit (LC) through the bank. The importer prepares for money to pay the exporter in advance of the goods arriving at the port. It helps the importer claim significant penalties on imported goods unmarked at the port due to a lack of payment.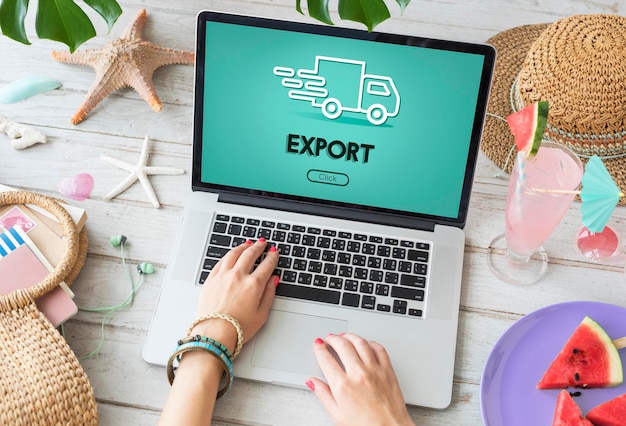 Logistics
Logistics may include packing, transportation at the local level at the country of origin as well as the destination, customs clearance, shipping, insurance, quality, and quantity checks, track n trace of the shipment.
The supplier sends the importer the "Shipment Advice" after loading the merchandise onto the ship, which includes information about the shipment of products, like the receipt number, bills of lading/airway bill, ship name, date, description of products, amount, etc.
Whenever the international exporter gets the bill of lading issued by the supplier, he sends over the various documentation, including an invoice, bill of lading, and security receipt, to his banker to send transactions to an importer.
When the shipped product gets in the importer's country, the man in charge of the shipment informs the officer in order of a dock or airport. In the case of trade, the person in charge of the ship or airway makes a report.
Import of goods process to customs, which is a long import procedure that takes a considerable amount of time. Generally, the exporter engages a C&F operator to complete these customs procedures. In essence, the merchant gets a delivery order, also known as approval for delivery.